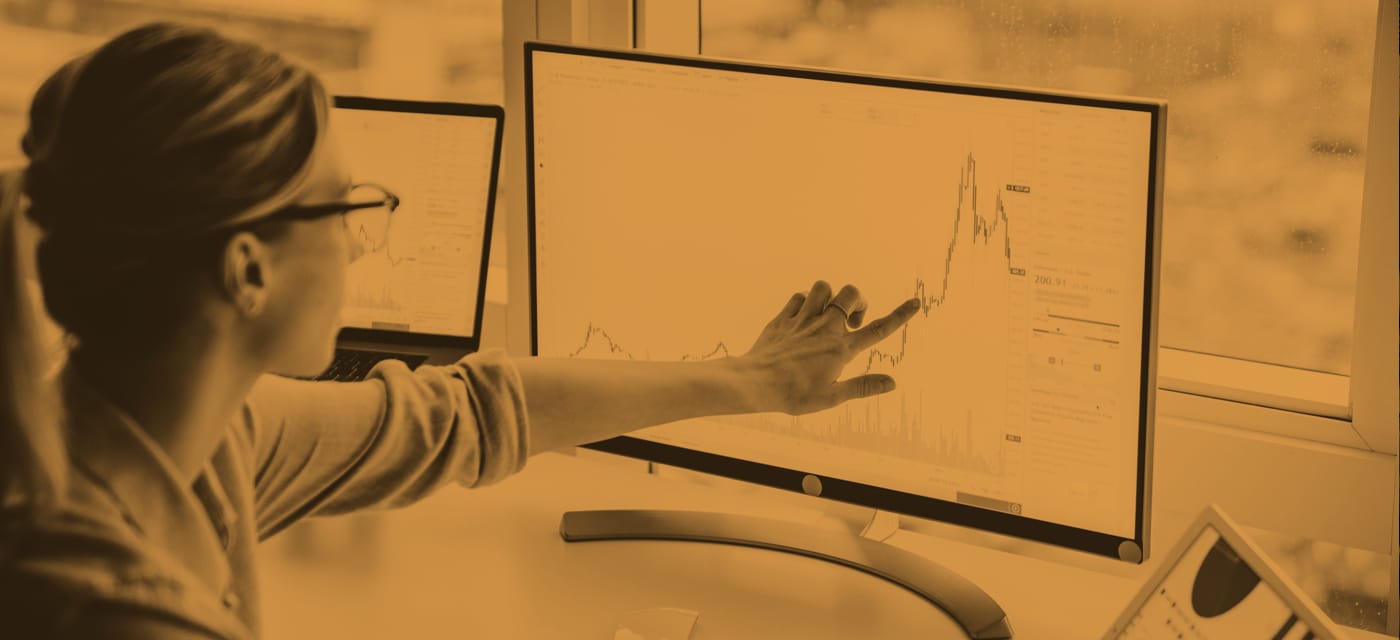 Data Analytics
Data Analytics Academics
Academics
Our master's in Data Analytics with a concentration in healthcare prepares you for success in today's data-intensive world. Make sense of real-world situations by mining big data to uncover patterns, relationships, and trends.
The field of data analytics combines information management, analytical thinking, and quantitative methods. You'll learn data modeling, warehousing, and mining techniques. You'll produce visualizations and other business intelligence models that help organizational leaders make decisions. You'll be ready to apply that knowledge to the fast-growing field of health analytics.
After completing the program, you'll be able to:
Assess and communicate information and understand data management techniques.
Navigate various information systems used in healthcare.
Manage data via relational database systems and the structured query language (SQL).
Understand data warehousing, online analytical processing, data quality issues, emerging cloud databases, and data mining techniques.
Manage and communicate effectively with service providers, researchers, and clinical professionals.
Integrate electronic medical records with patient care, improving outcomes for patients.
Analyze the opportunities and challenges of information technology in the healthcare environment.
Develop and evaluate the tools used to represent medical data.
Comply with laws and regulations applicable to managing patient information.
Consider the ethical issues that can arise with health information.
Courses
All courses are eight weeks long. You'll take five core courses (15 credits) and choose five electives (15 credits) for a total of ten courses and 30 credits.
CORE COURSES (15 CREDITS)
MDAI 600 - Introduction to Data Analytics (3 Credits)
The amount of data available to organizations has reached unprecedented levels. Companies and individuals who can use this data together with analytic methods give themselves an edge over their competitors. In this class, we introduce the topic of data analytics using real-world examples of how analytics have been used to transform a modern organization. Some examples of analytics covered in the class include IBM Watson, the modern supply chain, Moneyball, health forecasting and other prominent applications. Using these examples, this course will cover the following data analytics methods: linear regression, logistic regression, trees, deep learning, missing data imputation, text analytics, clustering, and optimization. Students will be introduced to the R programming language, a free open statistical computational environment, and data analytics and business intelligence tools such as Sisense. 3 credits. No prerequisites.
MDAI 601 - Introduction to Database Concepts and Design (3 Credits)
This course is intended to fine-tune the analytical and technical skills students need to function in our increasingly technological society. This course provides students with conceptual and practical experience in designing, implementing, and using databases, an increasingly important skill in the current "information age". It serves to prepare the student to pursue a career in the highly competitive fields of database management and administration. The course will address the essential function of database management within business administration and the crucial importance of sound database design. Students will develop the skills to design, implement and utilize a database effectively. 3 credits. No prerequisites.
MDAI 602 - Statistics for Analytics (3 Credits)
This course introduces univariate data analysis methods using statistics. Data visualization methods and practices, and an overview of sampling techniques for data collection. Specifically, this course teaches introductory statistical methods for the analysis and visualization of data and basic concepts of probability theory. Course topics include descriptive statistics, data visualization techniques, an introduction to statistical inference (confidence intervals and hypothesis testing) for decision making, linear regression models, data sampling techniques. The students will learn the statistical package SPSS to analyze data sets from real-world applications. 3 credits. No prerequisites.
MDAI 603 - Data Warehousing and Data Mining (3 Credits)
This course is an introduction to the principles, methods and theory for development of data warehouses and data analysis using data mining. It includes data quality and methods and techniques for preprocessing of data, and the modeling and design of data warehouses. Algorithms for classification, clustering and association rule analysis will be studied. The course will consider the practical use of software for data analytics and business intelligence with the main goal to educate the students to assume roles such as data warehouse architect, project manager, or data administrator throughout their professional career. Students will be introduced to WEKA (the workbench for machine learning), the R programming language, and relational databases. 3 credits. No prerequisites.
MDAI 604 - Analytics Data Modeling and Strategic Decisions (3 Credits)
This course will teach a practical framework that includes creating data models, and using data analytics tools and technologies for the purpose of strategic decision-making in a modern, real-world environment. This course combines lectures with hands-on labs for the purpose of creating data models and visualizations to teach students the intricacies of data modeling and data analytics. There will be weekly lectures on various topics combined with hands-on labs so students can apply various data modeling and data analytics concepts using state-of-the-art tools. 3 credits. No prerequisites.
ELECTIVE COURSES (15 CREDITS, SELECT 5 COURSES)
MDAI 610 - MIS and Healthcare Information Systems (3 Credits)
This course introduces the discussion and review of the various facets of healthcare-related management information systems (MIS) including acquiring, storing and interpreting information of interest to the healthcare professional, systems or information analyst. The analysis of effective data and information technology utilization to improve performance in healthcare organizations will be addressed including information systems, databases, analytical tools to structure, analyze and present information, and an introduction to the ethical issues related to the management of healthcare information. 3 credits. Prerequisites: Core Courses MDAI 600, MDAI 601, MDAI 602, MDAI 603, MDAI 604.
MDAI 611 - Healthcare Analytics for Professionals (3 Credits)
This course is designed to provide a comprehensive introduction of the current state of the science and practice of analytics in healthcare. It explores the data analysis needs of modern healthcare organizations, presents various models used in different aspects of healthcare management and delivery, and proposes best practices for applied healthcare analytics. The latest advances in information technology and their adoption in healthcare have allowed healthcare organizations to generate vast amounts of digital and diverse data. Terabytes of data such as doctor's notes, streams of vital signs and statistics, lab values, pharmacy claims, genetic markers, x-rays, MRIs, etc. are generated daily. The availability of this data provides an opportunity for healthcare organizations to improve (among others) business processes, healthcare delivery, healthcare expenses, patient satisfaction, patient outcomes, treatments, diagnostic tools etc. and achieve the highly desired healthcare reform. 3 credits. Prerequisites: Core Courses MDAI 600, MDAI 601, MDAI 602, MDAI 603, MDAI 604.
MDAI 612 - Enterprise Electronic Health Records (EHR) (3 Credits)
This course introduces electronic health records (EHR) in a healthcare enterprise and is designed to provide an overview of the functions, limitations, opportunities and challenges presented by this very rapidly developing branch of data in the healthcare environment. EHR systems imply an enterprise beyond initial electronic medical records, and are a major component of the data environment and have evolved substantially since their first appearance in the 1960s. However, the impact of EHR data on quality remains unconfirmed. While there is increasing evidence that the use of EHR systems is associated with improved quality and reduced errors, knowledge of what data, why it is captured, how it is obtained, and how to analyze it are key functions. These issues highlight the need for skilled individuals who can understand and manage data in the enterprise of medical, clinical and administrative in healthcare organizations. 3 credits. Prerequisites: Core Courses MDAI 600, MDAI 601, MDAI 602, MDAI 603, MDAI 604.
MDAI 613 - Healthcare Governance, Compliance, and Ethics (3 Credits)
This course examines selected issues associated with compliance, governance, legal, and ethical considerations that are significant components related to the use and storage of healthcare data. Federal rules and regulations will be addressed including the major areas of healthcare compliance regulations: Health Insurance Portability and Accountability Act (HIPAA), Occupational Health and Safety Administration (OSHA), federal waste and abuse laws, and federal employment laws. Security and privacy of healthcare records will be addressed. 3 credits. Prerequisites: Core Courses MDAI 600, MDAI 601, MDAI 602, MDAI 603, MDAI 604.
MDAI 614 - Health Data Visualization (3 Credits)
This course is designed to enable students to acquire both the theoretical and technical skills to implement data visualization techniques for healthcare applications. This course focuses on the techniques, methodologies, and processes commonly used to explore and present health data to facilitate healthcare decision making. Students will learn about the data visualization process including data modeling, data processing, mapping data attributes to graphical attributes, and visual representation. Students will also learn to evaluate the effectiveness of visualization designs. Students will create their own health data visualizations, and learn to use open source data visualization tools. 3 credits. Prerequisites: Core Courses MDAI 600, MDAI 601, MDAI 602, MDAI 603, MDAI 604.
MDAI 615 - Data Analysis in Healthcare Internship (3 Credits)
This course provides students with the opportunity to work as an intern in the HealthCare Data Analytics area, and then to formulate a paper or project based on the approved internship. The internship must be pre-approved and should provide the student with the ability to combine his/her conceptual, technical, and applied knowledge in a business environment. This internship should draw on the skills and knowledge gained throughout the program. Regular progress reporting is expected throughout the internship. 3 credits. Prerequisites: Completion of the five core courses and 4 elective courses.
MDAI 616 - Big Data Analytics in Healthcare (3 Credits)
This course is designed for upper-level graduate students and is intended to build their understanding of using patient data, genomic databases, and electronic health records (EHR) to improve patient care and to achieve greater efficiencies in public and private healthcare systems. The course explores the concept of clinical intelligence and the role of analytics in supporting a data-driven learning healthcare system. The aim is to focus beyond data collection, to analyzing available data and making it actionable information. Open-source and web-based warehousing tools to perform practical use of healthcare analytics. 3 credits. Prerequisites: Core Courses MDAI 600, MDAI 601, MDAI 602, MDAI 603, MDAI 604.
MDAI 617 - Health Analytics Independent Study (3 Credits)
This course is designed to give students an individualized research project including reading and reporting on a specific topic approved by an instructor. The subject, topics and related material must be relevant and advanced in the area of healthcare analytics. 3 credits. Prerequisites: Completion of the five core courses and 4 elective courses.
MBAI 670 - Health Care Management: Trends and Challenges (3 Credits)
This course explores contemporary structures, trends, and issues affecting the business and professional challenges within the healthcare industry. An examination of the economics, policies, and delivery mechanisms associated with healthcare management. In addition, learners analyze the complex interrelationship of vital healthcare industry constituents: government, insurance companies, and providers. 3 credits. Prerequisites: Core Courses MDAI 600, MDAI 601, MDAI 602, MDAI 603, MDAI 604.
MBAI 676 - Healthcare Informatics (3 Credits)
This course examines the data available to healthcare providers and how to analyze and use that information to drive effective healthcare delivery. Students learn how mature health systems, medical centers, private practices, and research facilities use clinical and patient data to predict healthcare demand, be proactive with their patients, develop care management and disease management programs, and improve the patient experience. 3 credits. Prerequisites: Core Courses MDAI 600, MDAI 601, MDAI 602, MDAI 603, MDAI 604.
Schedule
Each 16-week semester has two eight-week terms and each course lasts eight weeks, or one term. You'll register per term and can take one or two courses each term. For more information, visit the Touro University Illinois academic calendar.