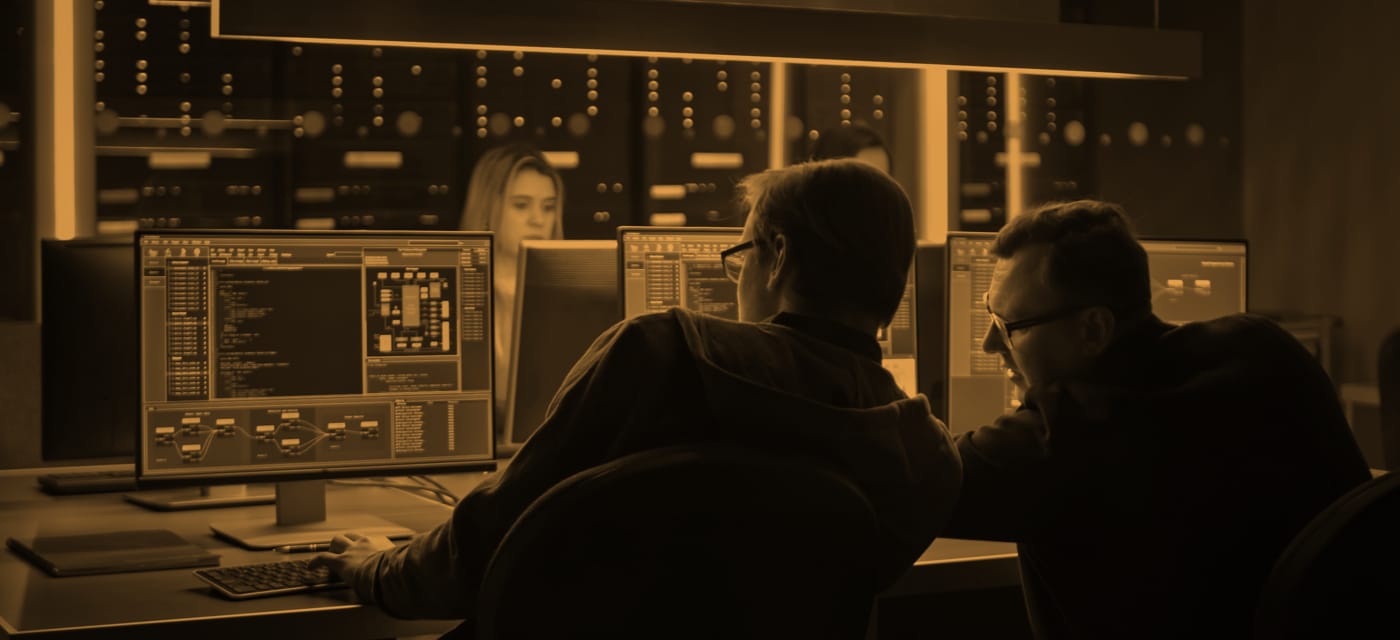 News
How is Healthcare Data Managed?
Good Data Analysis and Improved Outcomes Begins With Good Healthcare Data Management
March 15, 2021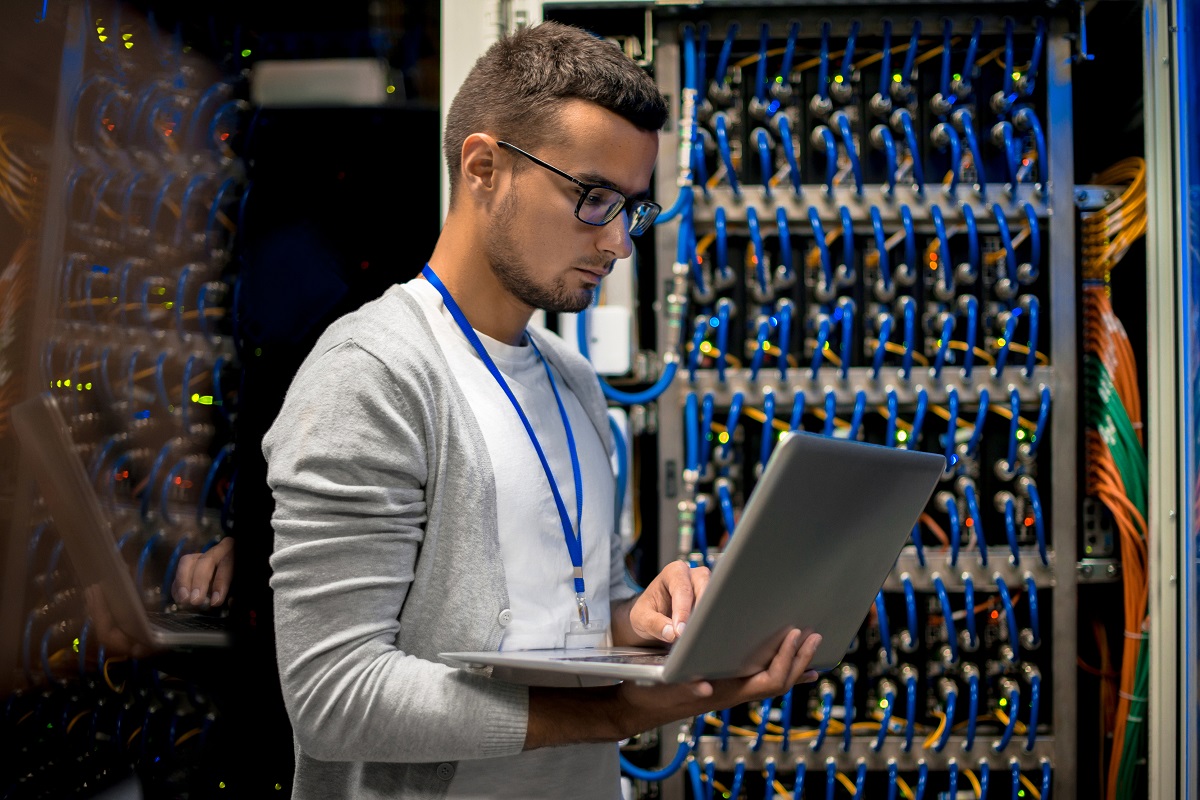 Effective healthcare data management enables healthcare providers to sift through mountains of data to find actionable insights.

The ability to manage data is becoming increasingly valuable in the healthcare sector. Healthcare providers, organizations and networks benefit from incorporating data management into their strategic planning and business goals. Effective healthcare data management is a key part of healthcare data analytics that enables healthcare information to be translated into meaningful insights. This, in turn, can lead to increased operational efficiencies, better patient care and improved health outcomes, while protecting the quality, privacy and security of healthcare data.
What is data management in healthcare?
Healthcare data management, also known as health information management (HIM), refers to the systematic organization of health information, especially in digital form. This includes collection, storage, retrieval, transfer and protection of healthcare data. A large part of what healthcare data analysts do is related to understanding and controlling the way data is collected, where it's coming from, how it's being stored and who has access to it. Through healthcare data management, information is made readily available and accessible for data analysis in healthcare.
In the past, data management in healthcare has been pretty primitive. Healthcare organizations have moved from using paper files to electronic health records to store healthcare information. Today, the healthcare sector continues to transition to a data-centric environment. This means big data is collected and stored with data warehousing and cloud-based systems, then managed in relational databases.
Data management in healthcare is regulated by the government. Federal law, namely HIPAA, requires all healthcare providers and organizations to use data management practices that secure healthcare information and protect patient privacy.
Types of data in healthcare
Data in healthcare comes from many different sources in many different forms. Internal sources typically fall under one of the following categories:
Clinical data. This type of healthcare data includes personal medical records, electronic health records (EHRs) and hospital records.
Administrative data. This includes claims and costs information such as billing details, insurance claims and doctor appointment records.
Behavioral and sentiment data. Healthcare data such as this includes patient satisfaction surveys, health surveys and other quality indicators.
Pharmaceutical data. This includes product research and development, clinical trial data, observational studies, pre- and post-market research studies and regulatory studies.
Healthcare data analysts can also tap into external resources for additional or larger data sets, such as disease registries and medical databases from HealthData.gov, World Health Organization, the National Center for Health Statistics, the U.S. Census Bureau and more.
Tools and methods for data management in healthcare
Advancements in technology are helping healthcare data analysts manage big data with more tools. These include mobile and web applications and electronic or cloud-based databases.
The foundation of healthcare data management starts with a data operating and storage system that serves as a central repository for managing healthcare data. A well-designed system should effectively and efficiently create databases that are soundly structured, searchable and maintainable. It should also integrate with a vendor-neutral archive (VNA) that consolidates many types of healthcare information into a single platform.
"A VNA is a standardized format that works no matter what product you're using for data management," said Joe Giordano, Founding Program Director of Cybersecurity and Data Analytics, Touro College Illinois. "You never want to be locked into a single vendor who uses proprietary technology to manage your healthcare data."
Tools and methods such as these work together as part of a clear data management plan that supports a health system's strategic goals. With the right infrastructure in place, as well as properly trained personnel to manage it, healthcare organizations are well positioned to harness and leverage the power of big data in healthcare and its diverse applications.
Challenges with data management in healthcare
As the healthcare sector tries to catch up to others in using big data to its benefit, many challenges continue to block the widespread adoption of healthcare data management.
The sheer amount of data available is staggering, and it continues to increase rapidly.
Healthcare data analysts must determine the best ways to store all the data using a solution that is affordable and expandable.
The data must be clean, accurate and continuously updated to be useful.
Some types of medical data aren't in digital form or haven't yet been merged into health data management systems.
Some healthcare organizations still manage data in isolated silos that are difficult to access across healthcare networks, causing duplication, inconsistencies and inefficiencies.
Healthcare data is highly valuable and therefore vulnerable to cyber threats and attacks.
New and improved technologies are being used to manage healthcare data and changing the types of data available.
Laws and regulations, namely HIPAA, have requirements for audit and compliance that continue to evolve.
Make a career out of healthcare data management
Leveraging its strength and reputation in technology and healthcare education, Touro offers a healthcare data analytics master's degree program that can be completed in as little as one year. The 10-course, 30-credit online curriculum includes topics traditionally covered by data management in healthcare programs but also features data analyst classes that prepare you for health data analyst certification.
Collectively, the program courses address most of the content areas of the Certified Health Data Analyst (CHDA) certification exam administered by the American Health Information Management Association (AHIMA). For example, the Data Warehousing and Data Mining course covers data quality, preprocessing data, modeling and design through the practical application of data analytics and business intelligence software. One of several foundational data analyst classes, this course introduces you to WEKA — the workbench for machine learning — and relational databases.
Explore our online master's degree program in healthcare data analytics and find out how you can build an exciting career working with data management in healthcare.