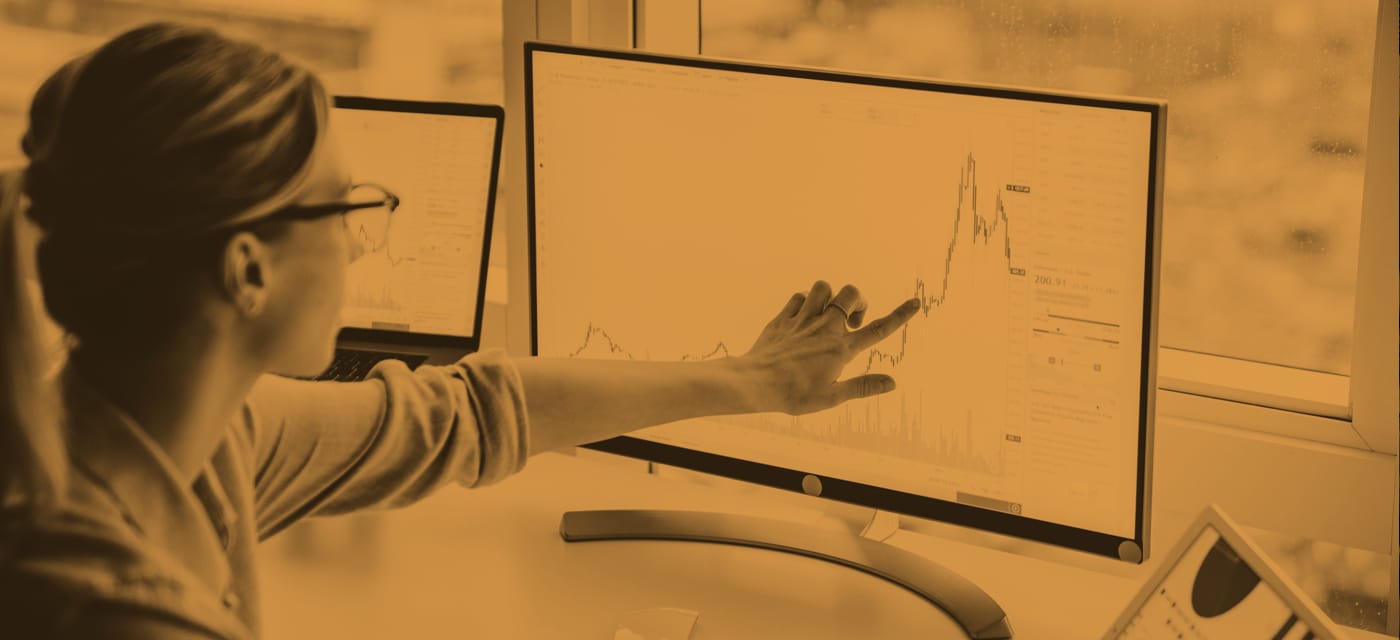 Data Analytics
Data Analytics (MS)
Medicine generates a ton of data, from diagnoses to outcomes, from scheduling to insurance claims. You can help healthcare professionals make sense of their numbers. Understanding data results in better patient outcomes, more efficient medical practices, and even research breakthroughs.
During the ongoing COVID-19 pandemic, data analysts have managed supply chains for personal protective equipment (PPE). They've evaluated the efficacy of experimental drugs. They've helped us trace where the disease is and where it might spread. And they've helped health officials communicate complex ideas to the public, often through visuals.
Our 10-course online Master's in Data Analytics with a Healthcare concentration prepares you for success in a data-driven world. You'll use your statistical skills to improve the healthcare system for patients and providers.
What You'll Learn
Increasingly, big data drives decision-making across industries. Our program introduces you to the theory behind the practices, with a heavy emphasis on hands-on experience. You'll learn programming languages and work directly with the tools and applications used in the real world.
Our five core courses give you a strong foundation in data analytics that can be applied to any industry. You'll cover:
Big data
Database concepts and design
Statistics for analytics
Data warehousing and data mining
Business modeling and strategic decision-making
You'll choose five additional healthcare-specific elective courses on topics like enterprise electronic medical records, healthcare data visualization, and healthcare management trends.
Upon completing our program, you'll be prepared to take the Certified Health Data Analyst (CHDA) Certification Exam from the American Health Information Management Association (AHIMA).
What You Can Do With A Healthcare Data Analytics Degree
When you graduate, you'll be ready for a career that's both in-demand and highly flexible. Many employers — across the healthcare sector and beyond — are looking for people with a strong data analytics skillset. Potential jobs for graduates of our Data Analytics master's program include:
Business Analyst
Data Analyst
Data Scientist
Data Engineer
Systems Analyst
Operations Analyst
Statistician
Marketing Analyst
Supply Chain Manager
Logistics Analyst
Is This Program Right For You?
Are you a recent college graduate with a background in math, computer science, engineering or hard sciences looking for an advanced degree in a career-ready field? Are you already working in healthcare data analytics and you're looking to move up? Maybe you're in the medical field and excited about the power of big data?
This versatile degree can be the right fit for many students. A bachelor's degree with a previous course in statistics is required.
If you're interested in using data to improve healthcare, we want to hear from you. If you have any questions about the program or our admissions requirements, don't hesitate to contact us.
Meet The Director