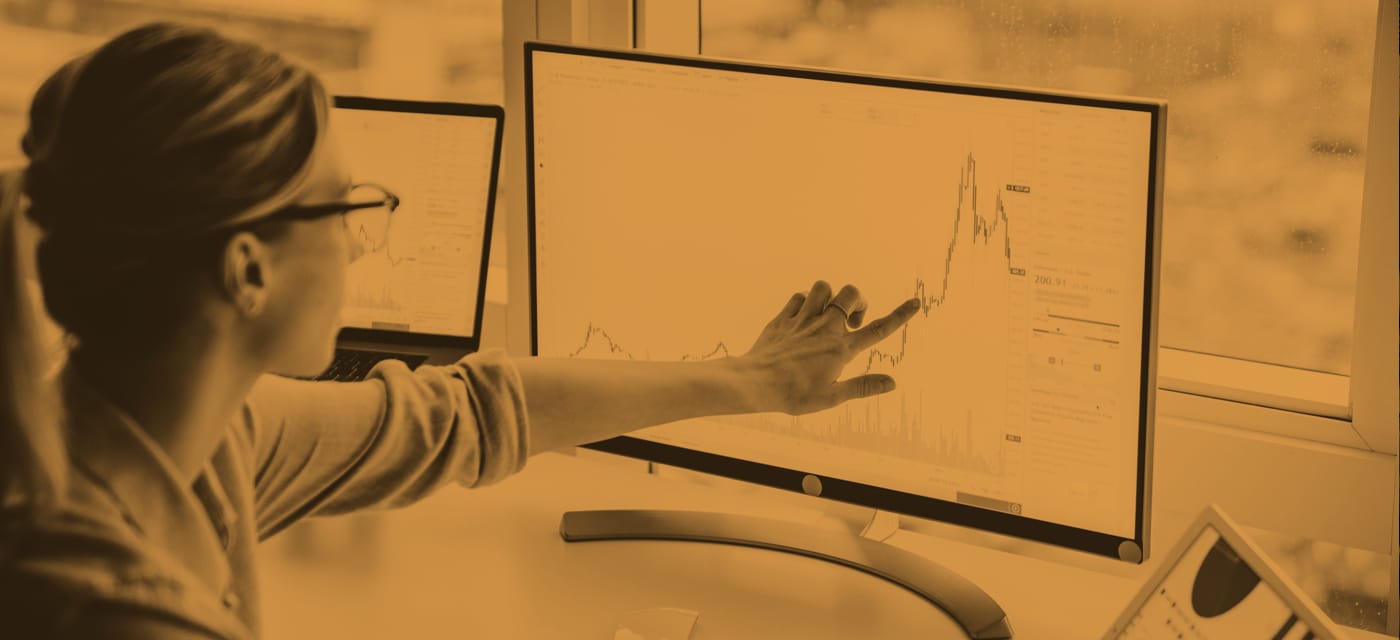 Data Analytics
Data Analytics Master's Degree in Healthcare
Enter the growing field of healthcare analytics with Touro University Illinois' online Master of Science in Data Analytics program, with a concentration in Healthcare Analytics.
Emphasizing hands-on experience, our affordable, online master's in data analytics degree program combines theory and practice to develop your knowledge and skills in working with information technology, especially in the healthcare environment. This 10-course, 30-credit online program can be completed in as little as one year and prepares you for professional certification in data analytics.
You'll learn advanced techniques in how to use industry best practices and tools, including Tableau, Power BI and Excel, to uncover patterns, relationships and trends in vast amounts of data — Big Data. Then, interpret that data to make sense of real-world healthcare situations, conditions and problems. You'll explore applications and examples of Big Data analytics in healthcare, such as the use of Big Data in disease research, predicting the spread of infectious diseases, improving patient care, streamlining healthcare insurance processes and improving hospital efficiency.
Is a master's in healthcare data analytics degree right for you?
Whether you're looking to kickstart, change or advance your career, Touro's data analytics master's degree program is a flexible, online option for graduate students from a variety of backgrounds, such as:
Recent college graduates with a bachelor's degree in a technology-related field, such as math, computer science, IT, information management, engineering, statistics or economics
Experienced healthcare analytics professionals wanting to earn a higher data analyst salary with a master's degree
Experienced healthcare or medical professionals who recognize the importance of Big Data to the industry
Experienced professionals in an unrelated field with a love for mathematics and a fundamental understanding of college algebra or statistics
According to salary.com, the median healthcare data analyst salary with master's degree or MBA ranges from $64,000 to $71,000. Some healthcare data analysts earn as much as $83,000 or more, depending on a variety of factors such as education, certifications and years of experience.
Healthcare Data Analytics Master's Program Highlights
As part of a worldwide university system, including the School of Health Sciences, New York Medical College and Touro University Graduate School of Business, the online degree in data analytics, with a healthcare concentration, builds upon Touro's global reputation and experience in the medical, health and business fields. Program highlights include:
Flexible options to fit your needs. Participate in live lectures or access recorded and archived videos of them anytime, anywhere. Choose from a selection of electives to customize your data analyst degree to fit your needs. Take an independent study course that allows you to work with a professor and mentor on a topic that matches your career goals and interests. Regardless of the path you choose, you'll benefit from a highly engaging online master's degree program using software, writing programs and interacting with peers and professors.
Gain real-world experience with industry tools and best practices. With a focus on the practical application of technology through instruction, coursework and projects, our data analytics master's degree program enables you to gain critical skills that will help you succeed in today's data-intensive world. Leveraging Touro's worldwide relationships in the health and medical, business and technology fields, our data analytics degree program also offers internship opportunities in related work environments.
Prepare for professional certification. After successfully completing Touro's master's in healthcare data analytics degree program, you will be qualified to take the Certified Health Data Analyst (CHDA) Certification Exam from the American Health Information Management Association. This professional certification is the industry gold standard that increases the value of your graduate education and training.
Highly qualified, experienced and engaging faculty. Our data analytics faculty has extensive teaching and industry experience. Along with their degrees, the faculty also have multiple professional certifications in the field, including Oracle Certified Professional (OCP), Microsoft Certified Database Administrator (MCDBA), Information Technology Infrastructure Library (ITIL) and Certified Information Privacy Professional (CIPP).
Academic advising to keep you on the right path. Ensure you're meeting program requirements with advising to help plan course loads.
Get help paying for graduate school with financial aid. Currently, Touro University is offering a 25% discount to all students — new and returning — who enroll in the healthcare data analytics master's program. Corporate discounts are also available.
Board-approved. Our master's degree program in healthcare analytics was designed in consultation with industry leaders and approved by the Illinois Board of Higher Education. This ensures that our graduate program addresses the most important aspects of this critical, emerging field.
What Can You Do With a Healthcare Data Analytics Master's Degree?
The answer is as varied as it is for what does a healthcare data analyst do? Employers — across the healthcare sector and beyond — are looking for people who have a strong data analytics skillset. With technical, communication, leadership, analytical and creative problem-solving skills, you will be well-positioned to provide thought leadership, decision support and informed intelligence for a higher quality of care in the health and medical fields.
Our data analytics degree also provides a strong foundation for further doctoral studies in many health-related areas or research and professional pursuits in population health, epidemiology, pharmaceuticals, biostatistics or other quantitative or computational sciences with an emphasis in data analytics.
Healthcare data analytics careers
Data analysts with a master's degree are in high demand in hospitals, health centers, academic medical centers, universities, research organizations, government and pharmaceutical and biotechnology industries. You may qualify for data analyst jobs such as these:
Business Analyst
Data Scientist
Data Engineer
Systems Analyst
Operations Analyst
Statistician
Marketing Analyst
Supply Chain Manager
Logistics Analyst
"Big Data has emerged as one of the driving forces behind critical healthcare decisions. Advances in the ability to collect, store and process different kinds of health-related data from traditionally unconnected sources enables us to answer complex, data-driven questions in ways that have never been possible before. Touro University Illinois' master's degree in data analytics, with a healthcare concentration, provides a practical, hands-on education that prepares students to apply their mathematical, statistical, database and data visualization skills to the ever-important healthcare field."

- Joe Giordano, Founding Program Director of Cybersecurity and Data Analytics, is a former U.S. Defense Department research computer scientist and professor of practice at Utica College, where he led the cybersecurity and fraud and financial crime management programs and helped create the cyber forensics laboratory.
Healthcare Data Analytics Program Curriculum
Our data analytics master's degree online program begins with five core courses that go from general to specific to provide you with a strong foundation in data analytics that can be applied to any industry, from sports to business. The topics covered by these courses include Big Data, database concepts and design, statistics, data warehousing, data mining, analytics data modeling and strategic decision making. By the end of the first half of the program, you will understand how healthcare data is managed and how healthcare data is used for analysis.
After completing the core data analytics courses, you will choose five additional healthcare-specific elective courses, including the option for an independent study. These are just a few of the elective courses you can choose from:
Enterprise Electronic Health Records
Health Data Visualization
Healthcare Governance, Compliance and Ethics
Healthcare Management: Trends and Challenges
View full program course descriptions for the Master of Science in Data Analytics, with a concentration in Healthcare.