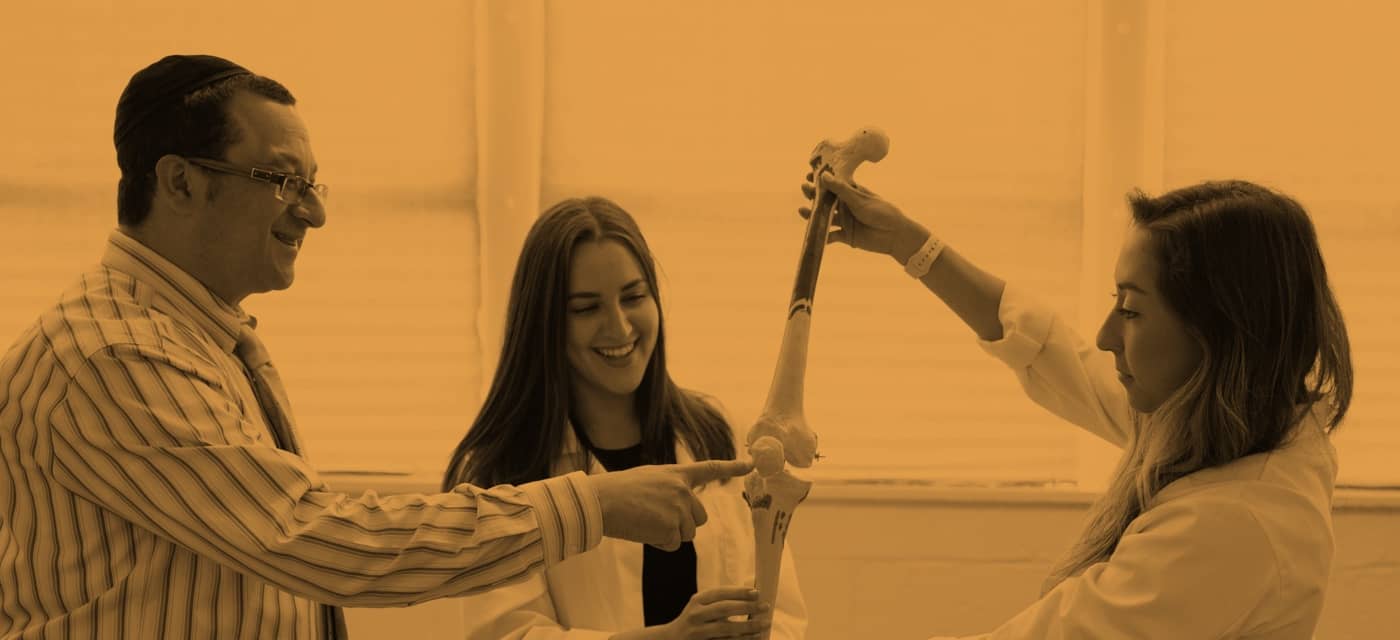 Physician Assistant Program
Physician Assistant Program
Physician assistants are an important part of the medical community, and integral to primary care. We are opening a new physician assistant studies program in the Chicago area to meet the growing demand for qualified PAs.
Accreditation Status
The ARC-PA has granted Accreditation-Provisional status to the Touro University Illinois Physician Assistant Program sponsored by Touro University Illinois.
Accreditation-Provisional is an accreditation status granted when the plans and resource allocation, if fully implemented as planned, of a proposed program that has not yet enrolled students appear to demonstrate the program's ability to meet the ARC-PA Standards or when a program holding Accreditation-Provisional status appears to demonstrate continued progress in complying with the Standards as it prepares for the graduation of the first class (cohort) of students.
Accreditation-Provisional does not ensure any subsequent accreditation status. It is limited to no more than five years from matriculation of the first class.
The program's accreditation history can be viewed on the ARC-PA website.
The Details
How Long is the Program?
This is a 28-month long MS program, with a traditional (daytime) schedule.
What Will it Cost?
Estimated program costs for students entering 2023 is $139,590. See tuition & fees.
Message from the Director
Welcome and thank you for considering the Touro University Illinois PA Program. Touro has an almost 50-year history of PA education beginning in 1972. Touro College, now Touro University, has sponsored multiple campuses in New York, California and Nevada. The lessons we have learned during this time have provided a successful pathway for over 5000 PA providers. Successful PANCE pass rates, and employment are indicators of how a strong foundation can influence a rewarding career. Here, I think you'll find a world-class faculty devoted to instruction in the clinical disciplines. Our alumni are our measure of success and the inaugural class at Touro University Illinois is to be no exception. We have a robustly detailed curriculum and motivated instructors who will ensure students gain not merely knowledge but, the ability to apply this information using evidence-based medicine and compassion to treat each patient. We know PAs are integral to the care of our communities and Touro PAs are among the best. A great career awaits you upon completion of the program.
Daniel Forsberg, MPH, PA-C, CPH, DFAAPA
Director, Touro University Illinois PA Program
Program Administration
Director, Physician Assistant, Touro University Illinois
Contact
Office of Admissions
Phone: 866-TOURO-4-U
Email: enrollhealth@touro.edu