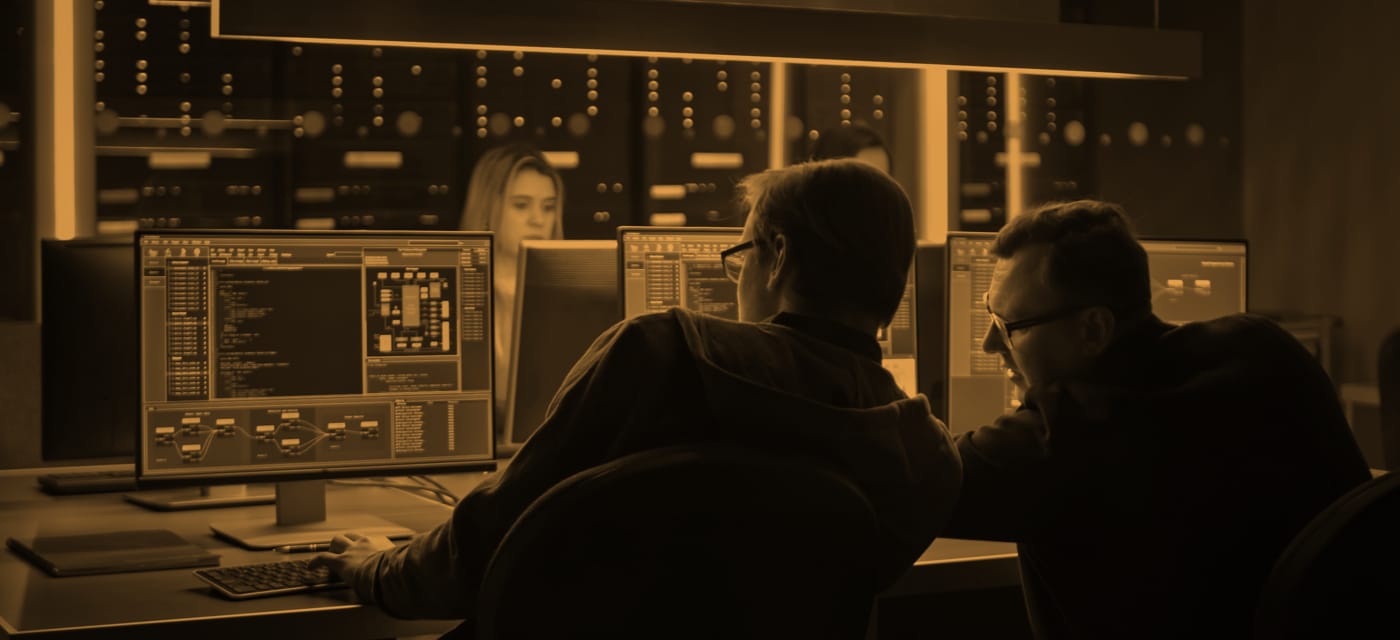 News
Cybersecurity in Healthcare: An Overview
Growing Field for an Emerging Need
March 01, 2021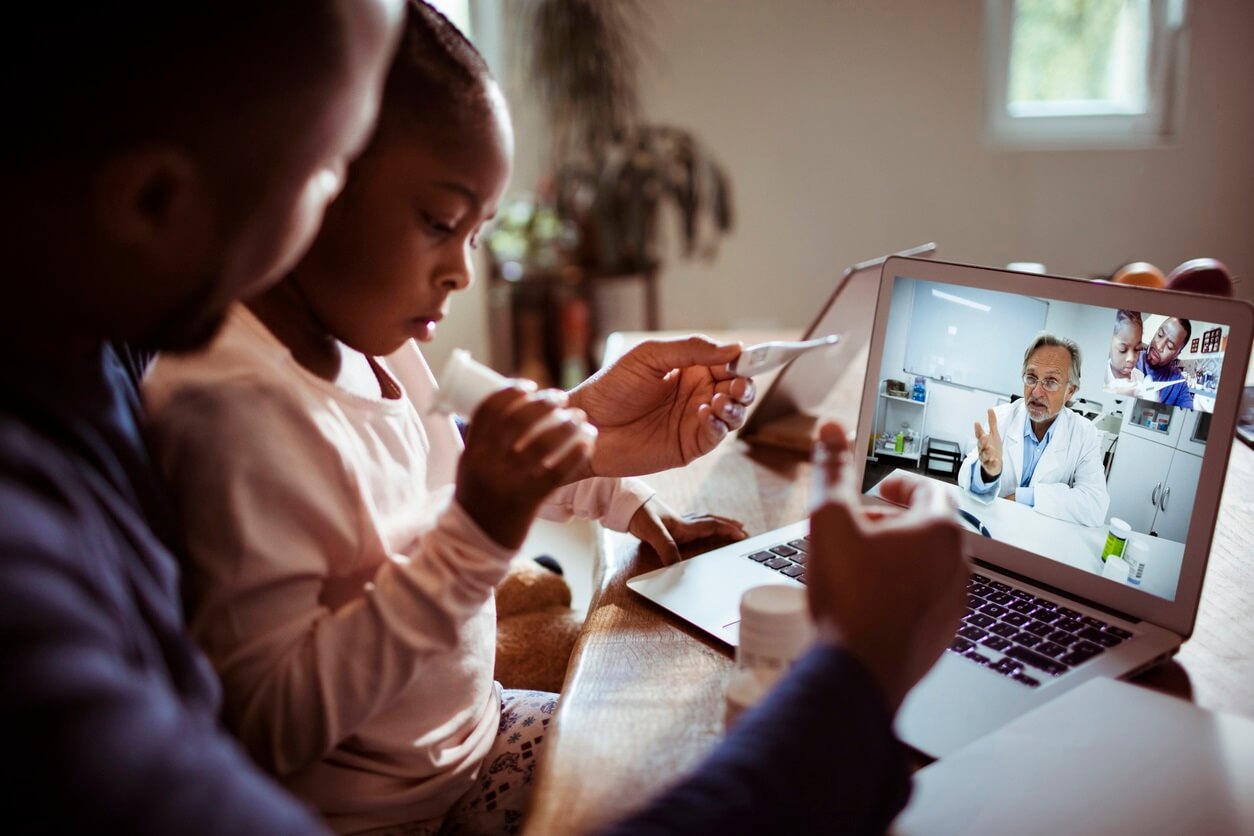 Virtual appointments via telemedicine are one of the great opportunities technology offers healthcare. Cybersecurity is needed to make it happen and keep them secure.
Cybersecurity deals with the protection of critical infrastructure — assets, systems and networks vital to the function of a modern society — from damage, unauthorized access or attack using best practices, processes and technologies.
Cybersecurity is also referred to as IT security and is closely related to computer, network and Internet security. The following cornerstones of cybersecurity are known collectively as the CIA Triad:
Confidentiality relates to the security and privacy of information.
Integrity relates to the correctness and consistency of information.
Availability relates to the operational status of networks, computer systems and software that house information.
The U.S. Department of Homeland Security defines 16 critical infrastructure sectors vital to U.S. national security, economy and public health or safety. These include communications, emergency services, financial, transportation systems, energy and healthcare and public health.
What is cybersecurity in healthcare?
Confidentiality, integrity and availability of information is important to healthcare organizations that collect, store, access and transmit large amounts of sensitive data. This includes:
Patients' protected health information
Personally identifiable information such as Social Security numbers
Financial information such as bank account and credit card numbers
Intellectual property related to medical research and development
For example, pharma companies developing vaccines and managing supply chains store serious intellectual property in cloud-based healthcare systems that could result in millions of dollars of loss if stolen or subverted. Hospital networks are also a mission-critical environment where lives are at stake. Cybercriminals, referred to as adversaries, attackers, threat actors or hackers, can change information so a patient does not receive the correct medication dosage or shut down entire networks so hospitals can't operate.
With so much sensitive data floating around cyberspace, you may be asking, how is healthcare information kept safe? Healthcare cybersecurity helps protect patients' personal information, ensure accuracy of medical care, increase organizational efficiencies and effectiveness, save lives and money and manage brand reputation. All of this is done while complying with government regulations, particularly the Health Insurance Portability and Accountability Act (HIPAA). So, does HIPAA affect healthcare cybersecurity? The short answer is yes.
"Technical innovations go nowhere without a deep understanding of policy, legal and ethical issues," said Joe Giordano, Founding Program Director of Cybersecurity and Data Analytics at Touro College Illinois.
Why is cybersecurity in the healthcare industry important?
Recent cybersecurity issues and attacks in healthcare underscore why cybersecurity, especially in healthcare, matters. Healthcare organizations are particularly vulnerable to cybercrimes, because of the high value that this data has on the dark web. The dark web is a part of the Internet, accessed with special software or configurations, where users and website managers are anonymous or untraceable. On the dark web, stolen medical records are for sale.
In 2020, 642 healthcare data breaches of 500 or more records were reported to the Office of Civil Rights, including two from December alone that impacted more than 1 million records each, according to HIPAA Journal.
This staggering figure represents an increasing trend in cybersecurity issues and incidents that should influence the way technology is thought about and adopted.
Opportunities in healthcare cybersecurity
Technology offers incredible opportunities in healthcare: virtual appointments via telemedicine, quicker test results through mobile applications and easier coordination between doctors thanks to electronic medical records, to name just a few. In today's global information-intensive environment, Internet of Things components, advanced computational medical devices and Big Data are being integrated into the greater fabric of healthcare information systems. Medical patients and healthcare providers alike can use electronic and cloud-based systems, smart devices and digital tools to improve the quality of healthcare.
Overall, these new technologies offer great opportunities for the healthcare community. To make these opportunities a reality, cybersecurity for the healthcare sector is a must have.
Cybersecurity in healthcare jobs
Cybersecurity is being integrated into strategic planning to help healthcare organizations incorporate technology safely and effectively into their information systems. The intricate tools used to secure a network, passwords and the cloud take time to master and are critical to ensuring computers and software run properly. Healthcare organizations are increasing budgets for hiring trained professionals who can design and implement these practices, processes and technologies.
Jobs for information security analysts are projected to grow 31% from 2019 to 2029, with some of the highest growth seen in the healthcare sector, according to the U.S. Bureau of Labor Statistics.
Healthcare cybersecurity professionals with advanced training and skills, such as a cybersecurity certification, are especially in high demand.
What sets our cybersecurity certificate program apart from other programs and cybersecurity degrees?
Touro's dynamic combination of — and strength and reputation in — technology and healthcare education is unmatched by even the best cybersecurity schools in the country. Our cybersecurity certificate program will prepare you to start or advance your career with highly specialized course topics and lab-oriented projects. For example, the Principles of Healthcare Security and Privacy course emphasizes real-life scenarios in clinical practices and business operations in healthcare. This foundational course also addresses U.S. laws and regulations and their application in other parts of the world.
You'll get practical, hands-on experience using cybersecurity software, tools and systems, including Wireshark, Nmap, Netcat, AWS Console, VirtualBox/VMware and John the Ripper. Plus, the advanced technical skills and knowledge you'll gain are transferrable to related technology fields. In particular, you'll learn:
How to read outputs to gain situational awareness related to the security of a healthcare network
How to secure healthcare networks, especially in the e-Health cloud where medical data is stored
What to do with medical devices and how to secure them
How to diagnose, respond to and recover from a cyber incident
Explore Touro's online cybersecurity in healthcare certificate to move forward in your career and help transform the future of healthcare working in exciting cybersecurity in healthcare jobs.