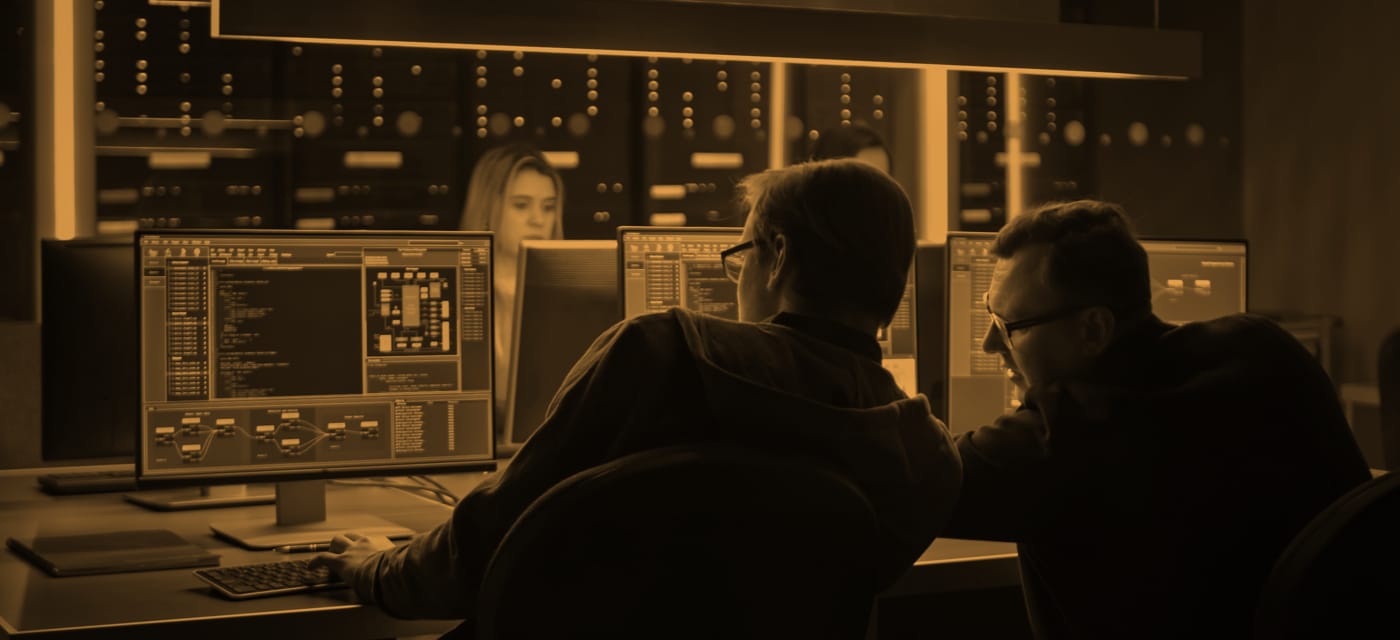 News
How is Healthcare Information Kept Safe?
Migration to Digital Environment Adds Value and Vulnerabilities
March 04, 2021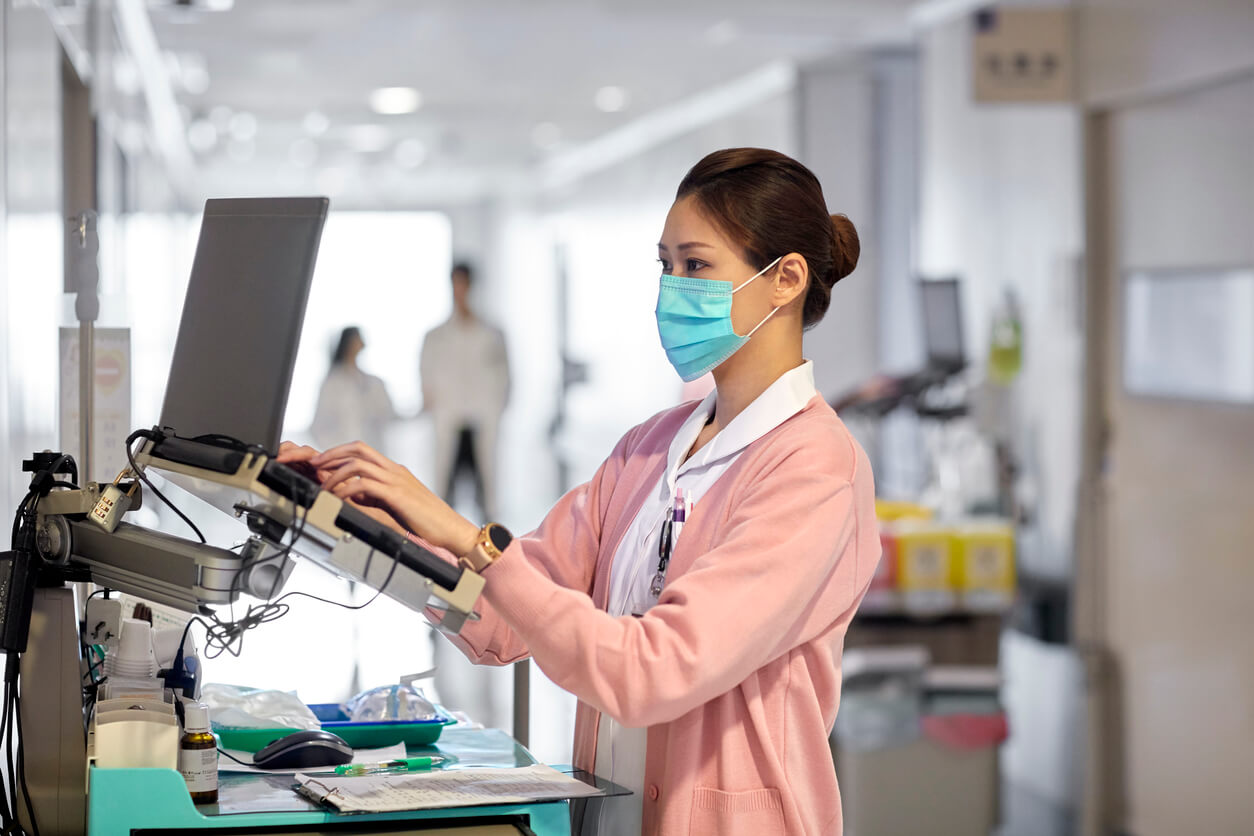 Electronic healthcare information can provide a holistic view of a person's health for better-coordinated care. Healthcare cybersecurity keeps the data safe.
Healthcare information encompasses a wide variety of data, including:
A person's medical history such as demographic and clinical information
Collective health records of a community, from local to global
The activities of healthcare providers and organizations such as strategic planning and operations, financial information and research and development efforts
Healthcare information at the individual level can provide a holistic view of a person's health for better coordinated care. At the community level, healthcare information can help understand public health and the factors that impact it.
The broad term can also refer to the technology systems that manage all of the healthcare-related data. This integrated network works together to improve patient care, increase productivity and profitability, and influence decisions and policies made by leaders.
The evolution of healthcare information
Not too long ago, the healthcare sector was a very static environment. Healthcare information was stored as paper files in physical locations and maintained and accessed through manual processes. These outdated methods had many issues, including communication, efficiency, accuracy and security.
Today, healthcare information is widely collected, stored, accessed and transmitted digitally, thanks in part to the Health Information Technology for Economic and Clinical Health (HITECH) Act, a component of the 2009 Recovery Act.
HITECH encouraged healthcare providers to use electronic health records (EHRs) and health information exchanges (HIEs) for housing and sharing data.
The widespread adoption of industry practices and tools such as these has led to significant changes in how healthcare information is handled. Data are coming directly from medical devices and machinery in hospitals, such as radiation and x-ray machines. Automation, in particular, means that health records are updated frequently, in real time. This is how, for example, the number of COVID-19 cases are tracked by health institutions, shared with media and reported to the public.
As healthcare information has migrated to the digital environment, it has become highly valuable and therefore vulnerable to cyber criminals on the dark web. Organized crime on the dark web is actively selling stolen health records by the hundreds of thousands. This in turn has led to an increasing importance in protecting health information through healthcare cybersecurity.
Healthcare cybersecurity helps protect patients' privacy while complying with federal regulations, namely the Health Insurance Portability and Accountability Act of 1996 (HIPAA).
What is PHI in healthcare?
Under the HIPAA Privacy Rule, protected health information (PHI) is defined as health information that "relates to the past, present or future physical or mental health or condition of an individual; the provision of healthcare to an individual; or the past, present or future payment for the provision of healthcare to an individual."
Examples of protected health information include:
Demographic data
Clinical information
Medical histories and records
Lab and test results
Insurance information
From a personal perspective, you may find it easy to understand why protecting health information is so important, but the ways to ensure PHI security are much more complicated.
Issues in protecting health information
Healthcare data including the examples of protected health information mentioned earlier are everywhere in cyberspace. This sensitive data comes from a variety of sources, from cloud-based services to smart devices to mobile applications. The high value of personal data on the dark web makes PHI in healthcare vulnerable to cyber threats and attacks. In fact, recent cybersecurity issues and attacks in healthcare underscore just how big of a challenge this is today. Healthcare organizations must protect healthcare information — for personal privacy, public health and even national security.
Strategies to ensure PHI security
Data breaches can be extremely costly — to individuals and organizations. So, it stands to reason that processes or products that help keep healthcare information safe are well worth the investment in time and money. The following are just a few healthcare cybersecurity measures for protecting health information:
Security management controls who has access to PHI in healthcare data and how much access they have, and tracks all of the devices that data passes through.
Risk and vulnerability assessments identify, evaluate and mitigate weaknesses in a network that could be exploited.
Data encryption encodes protected healthcare information and data, so it can't be read or understood without being decrypted.
Education such as training, seminars and workshops teaches employees to take an active role in healthcare cybersecurity. Topics could include the importance of PHI security, how HIPAA affects healthcare cybersecurity and how to identify a cybercrime.
To maximize the benefit of these strategies and tools, health providers and organizations are spending money on hiring cybersecurity specialists who have the advanced technical skills and knowledge to help design, implement and manage them.
Jobs in healthcare cybersecurity
Healthcare cybersecurity professionals are the guardians of the modern healthcare industry, protecting vital healthcare systems and keeping PHI in healthcare safe and private.
Touro prepares you for an exciting, rewarding career in this highly specialized field with a healthcare cybersecurity graduate certificate. This online program can be completed in as little as six months and focuses on how to:
Assess and manage risks and vulnerabilities and make recommendations to key decision-makers
Implement the essential elements of data encryption and data protection
Secure cloud-based information systems and advanced medical devices
Recognize, respond to and recover from cyber attacks
Develop security policies and procedures and implement them across a health network
Address legal and ethical issues and comply with government regulations to keep HIPAA protected health information secure
With a dynamic combination of technology and healthcare education, Touro has a strength and reputation that is unmatched by even the best cybersecurity schools in the country. Most graduate programs that offer cybersecurity degrees only cover the technical aspects of the field, but Touro also incorporates legal and ethical issues into the 18-credit online coursework.
Explore our online healthcare cybersecurity certificate and learn how you can play an important role in protecting health information.