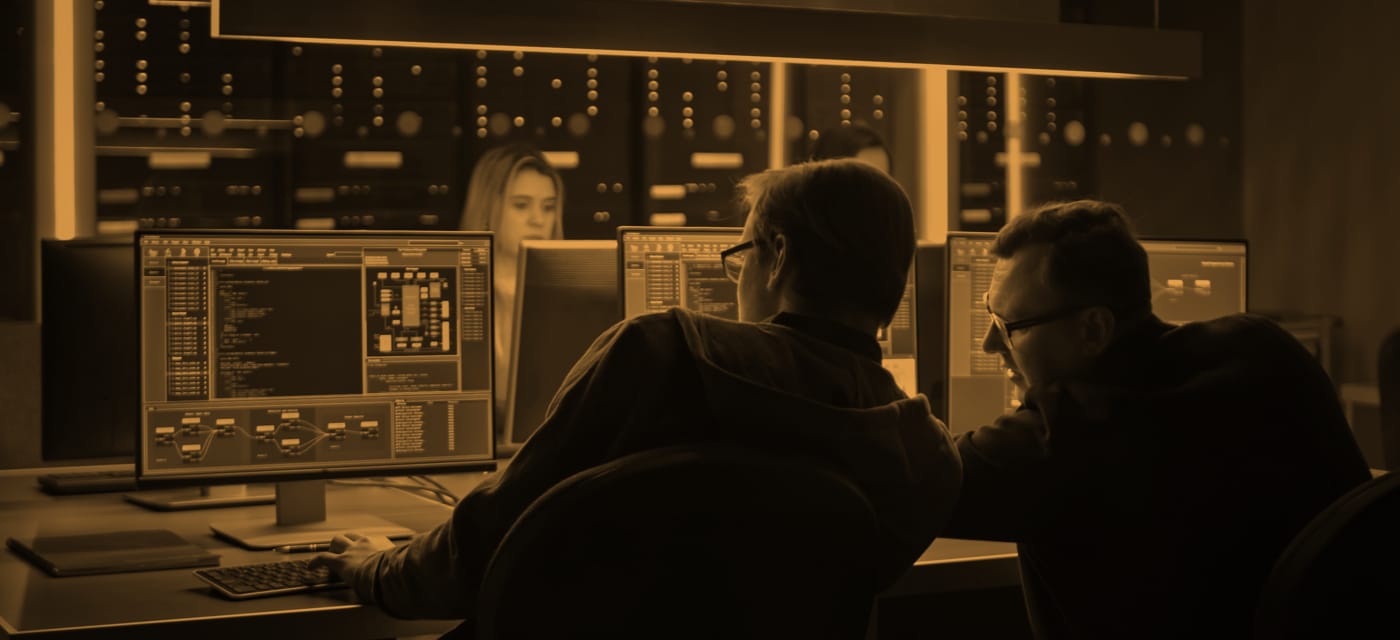 News
Guide to the Best Cybersecurity Careers
Looking for a New Career? Touro College Illinois Rounds Up the Best Cybersecurity Jobs
September 02, 2021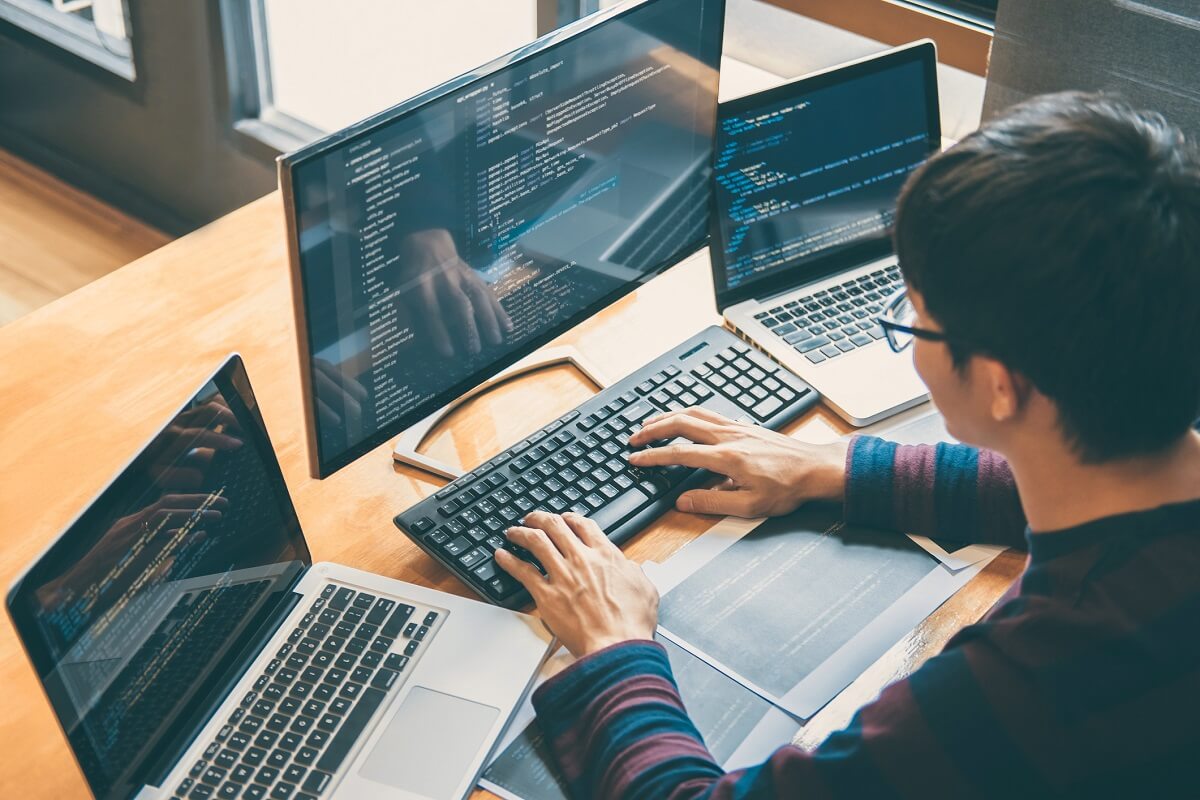 There are plentiful job opportunities in cybersecurity for job seekers with the right training.
In 2021, no job market is hotter than cybersecurity. Perhaps the COVID-19 pandemic has given you some time to reassess your career trajectories; perhaps you're a college graduate looking to find a satisfying and financially rewarding career; or perhaps you're looking to make a switch to a better or different career. Or maybe you're simply curious.
If you're interested in starting a cybersecurity career, there's a job out there for you in this broadening field. As the number of cybersecurity attacks increases—and another company's failure to protect their clients' data is spotlighted—the need and demands for qualified cybersecurity professionals increases. This is especially true of cybersecurity in the healthcare sector, where data breaches or ransomware attacks could cost not only money, but human lives.
"Cybersecurity is one of the most important career fields today," said Touro College Illinois Cybersecurity Program Director Joe Giordano. "There are numerous job openings for a wide variety of positions, ranging from those that are deeply technical to others that, while non-technical, are still critical. Working in the cybersecurity field enables one to work in a crucial and interesting technology area while also contributing to the common good."
To help you start planning what kind of cybersecurity career you envision, we rounded up the top most in-demand professions in the industry. These jobs are exciting, dynamic, and offer new challenges every day. Salaries provided are nation-wide averages.
The Top 8 Best Cybersecurity Jobs
Security Analyst
Like staying on top of the latest trends in security research? This job is for you. Security analysts are the front-line of defense for companies. You are a one-stop shop of security information and know-how. You keep abreast of the latest cyber threats and cyber defense techniques. You are proactive and able to read a threat quickly, formulate a plan, and mount a quick and effective defense.
Average Salary: $98,000 (Glassdoor)
Penetration Tester
Otherwise known as a white-hat hacker, this position sets you up as a member of your company's red team. Your job is to hack your own company's software and point out flaws in the company's security systems. You need to be quick on your feet and enjoy causing a ruckus. You break so your company can build back better.
Average Salary: $100,000 (Glassdoor)
Cybersecurity Sales Engineer
Have the gift of gab and at home reducing complicated topics into digestible and explainable bits? This is the job for you. Cybersecurity sales engineers are vital pieces of the cybersecurity ecosystem. Sales engineers crisscross the globe making the pitch for their company's software security program and by offering the strongest cyber defenses make the world a safer place for users everywhere. The salary range is quite wide for sales engineers, especially given how much of the salary is commission-based.
Average Salary: $104,000 (Ziprecruiter)
Security Engineer
You were always fascinated with Lego and Minecraft. Engineers are the builders behind the security systems. You're the wizard behind the curtain. Nothing excites you more than either building the latest threat detection software or creating a way to block an intrusion from a devious malware application. But your job doesn't just stop with creation of new software. You need to see the big picture: who will attack your company and what they will be searching for.
Average Salary: $110,000 (Glassdoor)
Application Security Engineer
Almost a sister position to security engineers, application security engineers require the same technical know-how but with a caveat: you need to be able to develop your company's security measures using popular third-party hosting sites like Amazon Web Services and Microsoft Azure. This field has seen exponential growth in the last several years due to the popularity and ease of use of these third-party hosting sites. As an application security engineer, you will need to work with your own team and the teams at these hosting agencies, so being a team-player is a must for success in this position.
Average Salary: $136,000 (ZipRecruiter)
Cryptography
Mix in the talents needed in all of the above positions and a strong love of math and puzzles and you get the ideal cryptographer. So much of what we take for granted on the internet—private messages, online shopping, and encrypted transactions—have all been made through the work of cryptographers. Cryptographers create the ciphers and algorithms that hide the trillions of data points exchanged throughout the internet each day. This position is especially in demand in government agencies.
Average Salary: $149,000 (CyberDegrees)
Earn Your Certificate in Cybersecurity
If you're looking to learn cybersecurity skills but don't have time to enroll in a full degree program, the graduate certificate program at Touro College Illinois is a great alternative. With a focus in healthcare cybersecurity, our unique program prepares you for today's job market. Take the next step for your new career today.
Find Out More
Director of Cybersecurity
This is considered a senior role in most organizations. As the director of cybersecurity, you are the point-person between the IT department and the boardroom. You need to translate the technical cybersecurity needs to the executives in the C-Level suites of the company and then take C-Level concerns back to the engineers. This is the perfect position for someone with both business acumen and a high-level technical knowledge.
Average Salary: $175,000 (Salary.com)
Chief Privacy Officer
The chief privacy officer, also known as chief information security officer, is a senior-level position that is in incredibly high-demand, all the more remarkable since the position basically didn't exist fifteen years ago. As data became the currency of the internet, companies became responsible for both protecting their own data and their customer's data. While a formal legal background isn't necessary, familiarity with state and federal privacy information—like the Health Insurance Portability and Accountability Act (HIPAA), European Union General Data Protection Regulation (GDPR), and California Consumer Privacy Act (CCPA)—is a must.
You need to build a comprehensive privacy program that implements policies to minimize risk and ensure confidentiality. Your policies affect employees across the board from the executives to customer service representatives. You are a leader intent on making your company's data safe. According to the International Association of Privacy Professionals, chief privacy officers received the greatest compensation of all cyber privacy professionals and have also had the largest pay increases since 2017.
Average Salary: $212,000 (IAPP)
Cybersecurity Careers in Healthcare
In 2020, healthcare cybersecurity came to the forefront with the onset of the COVID-19 crisis. When so many healthcare operations transitioned to remote work, it became increasingly clear that there was a major challenge in keeping patient data safe and safeguarding against cyber attacks. If you're interested in cybersecurity careers in health care specifically, see our guide to the Top 5 Jobs in Cybersecurity for Healthcare. Healthcare cybersecurity, while similar to corporate security efforts, also involves unique areas like medical device security and HIPAA compliance.
An Urgent Need for Cybersecurity Experts
In the coming years, companies and healthcare organizations need to take cybersecurity seriously and invest in it with adequate resources. Graduate certificate programs, like our graduate certificate in cybersecurity, can train you with the skills employers are looking for in as little as six months. Companies of all sizes will need fully trained experts to implement cybersecurity best practices and protect sensitive data from hackers, ransomware attacks and other threats.