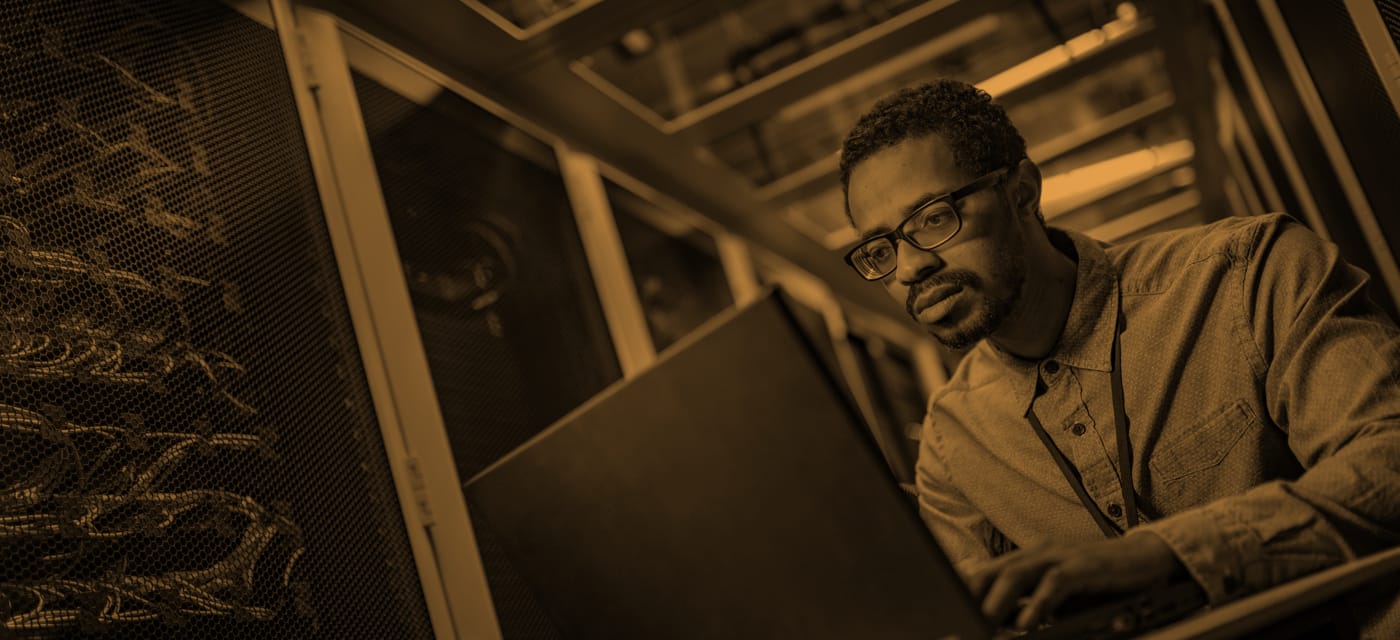 Healthcare Cybersecurity Program
Healthcare Cybersecurity Micro-Credentials
Cybersecurity is a popular field with many avenues – and modes of training – to enter into it. Touro University's program is different from others because we focus on our strength - the healthcare industry – though what we teach can be applied to any industry. We offer different options for learning, including short courses, or micro-credentials, that you can take to learn specific skills.
Micro-credentials offer a more targeted and flexible way to gain expertise in a specific skill or knowledge area. Employers are increasingly recognizing and valuing micro-credentials as a way for job candidates to demonstrate expertise in a specific area, making it an excellent way to differentiate yourself in a competitive job market and showcase your commitment to ongoing professional development.
You can take these short courses on their own, or you can use them as building blocks towards getting the 18-credit certificate.
Health Security and Privacy Micro-Credential
This credit bearing micro-credential address legal aspects surrounding the privacy and security aspects of today's healthcare environment. As a learner in this micro-credential you will explore the broad concepts of privacy and security, and how those concepts are applied in the healthcare setting through the rules and regulations established by the Health Insurance Portability and Accountability Act.
The micro-credential curriculum focuses on the legal rules and requirements associated with privacy and security of healthcare information based on federal laws and regulations.
CYBI 600 – Principles of Healthcare Security and Privacy (3 Credits)
This course presents the student with foundational concepts and processes to achieve optimal information security in a modern healthcare environment. The course covers the organization, financing, and delivery of healthcare and discusses technology, terminology, and data management principles. The topic coverage continues across all aspects of information security and privacy, with a special emphasis on real-life scenarios in clinical practices and business operations in healthcare. The course addresses best practices for healthcare information security and privacy with detailed coverage of essential topics such as information governance, roles and occupations, risk assessment and management, incident response, patient rights, and cybersecurity. Finally, the course addresses U.S. laws and regulations as well as a summary of those laws and regulations within the European Union, the United Kingdom, and Canada. 3 credits. No prerequisites.
CYBI 605 – HIPAA and Cybersecurity (3 Credits)
This course presents a comprehensive approach to administering the Health Insurance Portability and Accountability Act (HIPAA) from an information security and cybersecurity approach. The course places an emphasis on protecting electronic protected health information (ePHI) applying HIPAA privacy rules, security rules, and safeguards. The course discusses methodologies for conducting risk assessments specific to the organization when applying HIPAA requirements to protecting ePHI. The topic coverage continues with an in-depth overview of the Health Information Technology for Economic and Clinical Health (HITECH), the Health Insurance Trust Alliance (HITRUST), and the common security framework (CSF) designed to integrate with the NIST cybersecurity framework to perform assessments, manage remediation, and track compliance for HIPAA-related activities. Finally, the course addresses the laws and regulations of other countries pertaining to healthcare privacy, including the European Union's General Data Protection Regulation (GDPR) and Canada's Personal Information Protection and Electronic Documents Act (PIPEDA). 3 credits. No prerequisites.
Network and Cloud Infrastructure Security Micro-Credential
This credit bearing micro-credential provides you with an understanding of how standard local and cloud networks function within a healthcare environment. In particular, it explores the standard functions related to establishing an enterprise cloud network, as well as how to identify and address potential threats to that network. This micro-credential also examines how to address vulnerabilities with technologies and tools that are constantly changing and being updated.
The micro-credential curriculum focuses on securing local and cloud networks, specifically how to address vulnerabilities and how to respond to potential attacks.
CYBI 601 – Network Security and Survivability (3 Credits)
This course provides broad coverage of network security. The courses addresses threats, attacks, and vulnerabilities; technologies and tools for combating network attacks; network security architecture, and design; identity and access management; risk management and mitigation; and cryptography. It also includes coverage of embedded device security, attacks and defenses, and the latest developments and trends in information security, including new software tools to assess network security. 3 credits. No prerequisites.
CYBI 602 – The Enterprise Health Cloud (e-Health Cloud) (3 Credits)
This course presents the student with foundational concepts and understanding relating to the Enterprise Health Cloud applications, data storage and services. Most modern IT infrastructures today operate in cloud environments or are rapidly moving to cloud-based services. This move to the cloud for Healthcare includes standard IT functions, patient record repositories, real-time data posted from IoT devices and cloud storage that is needed to support large data requirements and specific applications. These environments are aptly named Enterprise Health Clouds. Enterprise Health Clouds are purported to provide healthcare providers, pharmaceutical companies, insurers, and manufacturers of integrated medical devices a secure cloud-based experience to caregivers and patients. 3 credits. No prerequisites.