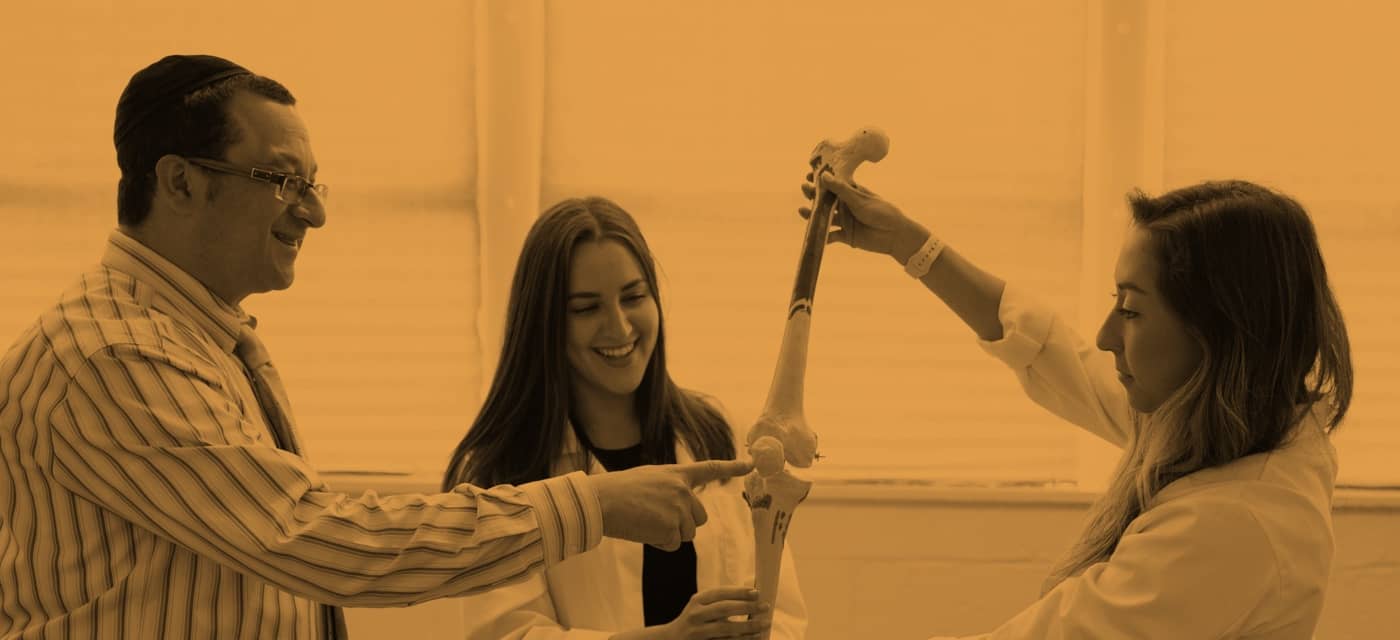 Physician Assistant Program
How to Apply for Financial Aid
New and continuing students have to apply for financial aid every year.
Returning students must be registered for classes before we can process or disburse aid. New students must be fully accepted into the program before we can process aid and registered before aid can be disbursed.
Apply for Aid in 6 Steps
Step1: Create an FSA ID
If you haven't done so previously, you will need to create your own FSA ID account to complete federal student aid tasks.
Step 2: Complete the Free Application for Federal Student Aid (FAFSA) on or after October 1st
Do not select "Will File" status
Touro College Main Campus Code is 010142
Step 3: Review the Tuition Costs
The maximum amount of aid applied for in a year cannot exceed the cost of attendance (COA) for that year.
The total cost of your Touro degree includes tuition, room and board, books and supplies, all of which may be eligible to be covered by financial aid. The Cost of Attendance is an estimate of a student's educational expenses for their period of enrollment in the academic year. Students are not required to take out the maximum allowable amount and are able to determine their specific needs based on their own circumstances. Please consult with your financial aid counselor to discuss your specific needs.
Step 4: Complete the Entrance Counseling
First time borrowers at Touro College University and System must complete the Entrance Counseling. This will ensure you understand the terms and conditions of your loan and your rights and responsibilities. You will learn what a loan is, how interest works, your options for repayment, and how to avoid delinquency and default. Make sure to complete the Entrance Counseling for Graduate and Professional students.
Step 5: Sign Master Promissory Note (MPN)
First time borrowers taking out a Direct Unsubsidized Loan must complete and sign an MPN. Direct Grad PLUS Loans require a separate MPN.
Step 6: For the Graduate Plus loan, please complete:
Once all steps are completed you will receive your financial aid offer and instructions through your student Touro College email. Please monitor your Touro email account daily.
Notes on Financial Aid
In reviewing your application, we may request additional documentation.
Loan funds are disbursed directly to the College to cover the cost of tuition. The Bursar's Office distributes refunds within 14 days of receiving the funds.
Entrance and Exit Counseling
Incoming students and first-time loan borrowers need to complete and pass the Entrance Counseling before applying for federal student loans.
Once you have successfully completed the session, your results will be sent electronically to the Financial Aid Office and we will proceed with certifying your loan.
Students that are graduating, withdrawing, or dropping below half time enrollment need to complete the Exit Counseling.