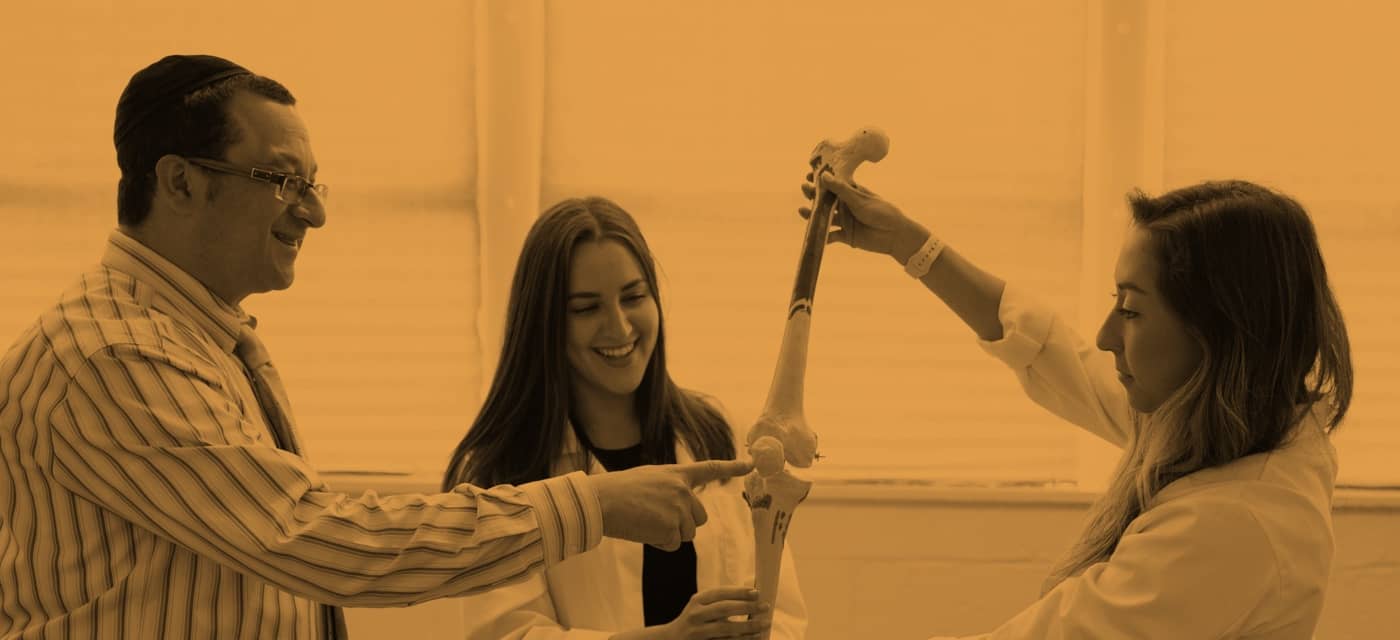 Physician Assistant Program
Tuition & Fees
We work hard to keep our tuition affordable and our financial aid counselors are available to go over your financial aid options.
Estimated total program costs for incoming students for the 2023-24 academic year, is $135,530.
2023-2024 Tuition and Fees are:
MS - Full-Time

Per semester full-time tuition
$19,290**
Tuition deposit (non-refundable, applied to first semester tuition)
$1,500
Technology Fee (Fall and Spring semesters)
$100
MS - Per Credit charge
Per credit tuition
$1,380
Touro Fees
Late registration fee
$50
Late payment fee (monthly, unless enrolled in a payment plan)
$100
Returned check fee
$40
Stop payment fee
$50
Official transcript fee
$10
Application fee
$25
** Your tuition includes the fees listed below.
Included Fees
Administrative Fee, per semester
$100
Malpractice Insurance fee, per semester
$30
Laboratory fee, per semester
$650
Membership fee, per semester (AAPA and other Professional Organizations)
$75
Clinical Site Fee, per semester
$1,750
Occupational/Preventive Medicine Fee, per semester
$145
Tuition and fees are subject to change. The Touro College Board of Trustees reserves the right to change the fee schedule without prior written notice.
Other expenses include books, room and board, medical equipment, and health insurance. In some cases, students may be responsible for covering the cost of background checks performed by clinical affiliation sites. The approximate cost for books and equipment is $3,500. All students must have a laptop.
Tuition Liability for Withdrawal
Students wishing to withdraw from the College must contact the PA Program. On approved applications and when withdrawing from ALL classes, you can find the withdrawal credit schedule on the bursar's webpage. We strongly urge you to familiarize yourself with the withdrawal schedule as you may be liable for a portion or all your account charges. Please note that, when a student in receipt of Title IV funds withdraws from school, a Federal recalculation takes place. You may obtain a copy of these regulations from the Financial Aid office. If the student has not paid full tuition and fees for the term in which the withdrawal takes place, he or she must pay the proportionate amount as noted on the bursar's withdrawal schedule before leaving the College. In cases of academic dismissal, tuition paid in advance for the term immediately following the dismissal date will be 100% refundable.